How To Get Surround Sound On PC? Easy Steps To Follow (Update 2023)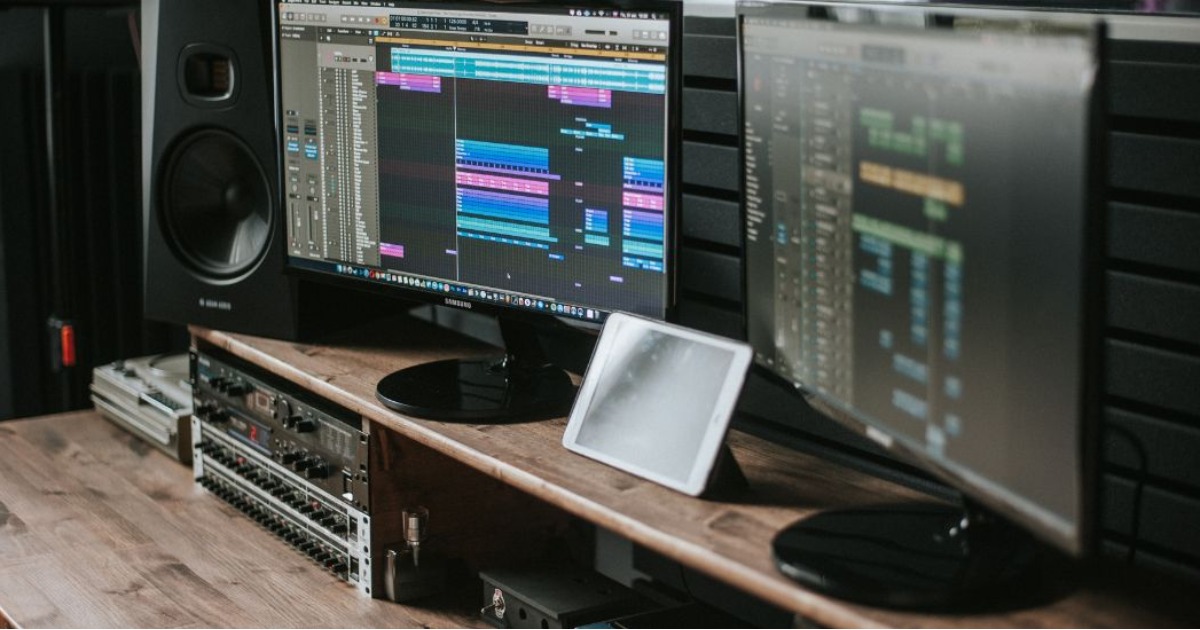 Getting surround sound can significantly increase your listening satisfaction.
Though surround sound technology has seen numerous advancements in the past few years, most digital devices are still capable of Stereo only.
Many users have asked me how to get surround sound on a PC. They wonder if surround sound works with TV and how to access this technology.
I will discuss these questions and provide you with a straightforward guide!
How To Get Surround Sound On PC?
The audio coming from your computer is most likely Stereo. The good news is that you can adjust the computer's configuration and get the surround sound audio on Windows 10.
Note
This guide applies to Windows 10 only. In addition, your PC's sound card should have surround sound ports compatible with 5.1. Not all sound cards can produce surround sound, so this practice is impossible.
Therefore, you can replace the onboard sound card with a higher-quality one optimized for 5.1. Before following the setup, ensure your PC works properly and all the wires are perfectly secured.
The PC's Sound Card Must Be Compatible With 5.1
Steps To Turn On Surround Sound
First, press the Windows button plus the R button to access Run. Type "MMSYS.CPL," and the system will navigate you to Sound Properties. In the playback section, you will see two playback device options.
Now, choose a device that can produce 5.1 sound and set it as default. Now, click the configure button underneath to access the device's settings. Switch from Stereo to 5.1 surround, and the process is done.
There is a test button, but you can skip it for now. In the following sections, I will instruct you on testing the 5.1 surround sound in more detail.
How To Test Surround Sounds On PC?
To test whether your PC's audio is 5.1 or not, follow this simple test.
First, press the Windows button plus R to open Run. Type in "MMSYS.CPL" and proceed to access the Sound properties. In the playback section, right-click on the speaker you have set up and choose "Test" to perform the test.
Now, the sound should come from all of your speakers in order. Listen carefully to each speaker in your surround sound system and ensure it works well.
Additional Surround Tests
After securing the wires and ensuring everything works normally, you can try this additional test. Go to YouTube and search for some surround sound demos to check the sound quality of your setup.
The demos are available in the DTS 5.1, 5.1 THX, or LPCM 5.1 versions. They will play various high, low, and mid audio to test your subwoofer and speakers.
Invest In A High-Quality Surround Sound System For The Best Experience
FAQs
If you want to understand more about the combination of PC and surround sound, check out the sections below.
Can You Use Surround Sound With A Pc?
Yes, you can connect a surround sound system to your computer. However, the PC's sound card must feature compatible ports to plug in your surround sound, including the analog RCA or optical audio output.
Does 7.1 Surround Sound Work On A PC?
Yes, you can conveniently pair your PC with a 7.1 surround sound system to stream videos, movies, and songs. This duo will bring you great comfort and a satisfying listening experience.
Can I Get 5.1 From HDMI?
It depends on the version of the HDMI port you have. Some advanced HDMI ports like 2.0 or 2.1 support up to 7.1 surround sound. If you use the older HDMI version, check its speculation for compatible surround sound.
How Do I Enable 7.1 Surround Sound On My PC?
You can access multiple surround sound options, including the 7.1, by downloading DTS Sound Unbound or Dolby Access from the store on your Windows computer.
How To Get Surround Sound On A PS5?
Access the PS5's settings, navigate to Sound, and select Audio Output and HDMI Device Type. Choose your audio device as the AV Amplifier and follow the instructions to set up surround sound on the PS5.
Final Thoughts
In summary, you can modify the settings and follow the instructions to turn on the surround sound on your PC. However, the sound quality will depend largely on your outer speaker type.
I recommend you use a high-quality surround sound system that serves as an audio output for your PC. It will bring you an immersive, authentic, and satisfying listening experience.
How to get surround sound on a PC? I hope you know the answer by now!
Thank you for reading!