Which TV Is Better, Samsung Or LG? Find Out The Answer Here!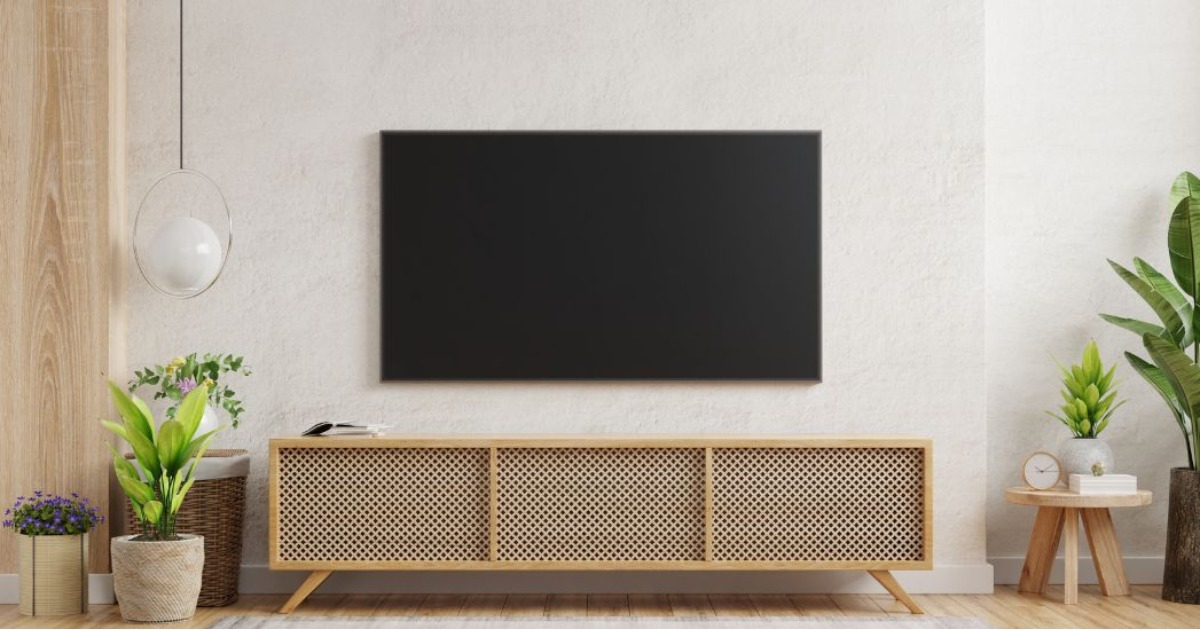 When choosing a new television, deciding between all the brands can take time. If you wonder: "Which TV Is Better, Samsung Or LG?", we're here to help.
In this post, we'll compare the two brands and help you decide which is best for you. Let's jump into the details!
Which TV Is Better: Samsung Or LG?
It's challenging to buy LG or Samsung TV
When deciding between a Samsung or an LG TV, deciding which is best for you can be challenging.
Both brands offer a wide variety of models and features that make it hard to decide. When considering which one is better, you should look at the features each brand offers.
Operating System
When deciding between Samsung and LG TVs, one critical factor is the operating system. Samsung runs on the Tizen OS platform:
It provides a user-friendly interface, access to a range of streaming services, and a variety of apps.
It also offers a universal search that lets you quickly find content across different apps, giving you a more efficient way to watch what you want.
LG, on the other hand, runs on the webOS platform.
It has a highly intuitive user interface, making it easy to navigate, and offers access to a range of streaming services, apps, and voice searches.
Tizen and webOS offer a range of features, so it comes down to personal preference when choosing which TV is better.
Panel Technology
Panel technology is one of the things to consider when buying LG or Samsung TV
When choosing between Samsung and LG TVs, it's essential to consider panel technology. Panel technology is the type of display used for the TV, and the type of panel used can significantly impact the overall quality of the image.
Samsung TVs use the QLED panel, a high-end technology that produces excellent color accuracy and contrast.
LG TVs use the OLED panel, considered the highest-end technology, offering unparalleled picture quality with deep blacks and vivid colors.
Both types of panel technology have their advantages, so it comes down to personal preference.
Motion Technology
Samsung and LG utilize different motion technologies in their TVs, each offering advantages and disadvantages.
Samsung TVs use Motion Rate technology, which combines refresh rate, image processor speed, and backlight technology to reduce motion blur and create a smooth, lifelike picture.
On the other hand, LG TVs use TruMotion technology, reducing motion blur while adding a smoother look to fast-moving objects.
Both technologies offer excellent performance. Yet, Samsung's Motion Rate technology is more suitable for fast-paced content such as sports, gaming, etc.
Image Processor
Both Samsung and LG TVs have a lot to offer regarding image processing.
Samsung TVs are known for their powerful image processors that provide detailed, sharp, and vibrant images for a truly immersive viewing experience.
On the other hand, LG TVs use a combination of their image processor and advanced technologies, such as TruMotion, to provide a smooth and consistent picture.
So, regarding image processors, it comes down to personal preference.
Sound Quality
Both companies provide excellent audio quality, but Samsung has an edge regarding sound reproduction and clarity.
Samsung TVs feature a wide range of options for sound output, including Dolby Digital Plus and DTS audio, as well as a built-in equalizer that allows you to customize the sound level to your liking.
On the other hand, LG TVs offer their own audio technology, such as Ultra Surround and the optional Harman Kardon audio feature.
Picture Quality
Clarity, color accuracy, vibrancy, contrast, and motion are all important aspects of picture quality.
Samsung TVs have a reputation for having excellent picture quality, thanks to their top-of-the-line QLED technology, which offers incredibly vibrant colors and deep blacks for an immersive viewing experience.
LG TVs use OLED technology, which, while not as bright as QLED, provides a much wider color gamut and more accurate, consistent colors that can help to bring out a more cinematic experience.
Connectivity
Both Samsung and LG are popular brands that offer a range of options when it comes to connectivity.
Samsung TVs offer extensive connection options, including HDMI, Wi-Fi, Bluetooth, USB, and more. Some models also feature Smart TV capabilities, which allow you to access streaming services and other web content.
LG TVs also provide a range of connectivity options, such as HDMI, Wi-Fi, Bluetooth, USB, and some models offer 3D and Smart TV capabilities.
Inputs
Even brands and TV models can have very different input standards. Based on inputs, you choose what you can do with and without.
Different ports, including HDMI, USB, and others, are available on various models. Make sure the model you choose has the inputs you need before you buy it by checking the inputs.
Voice assistants
Samsung uses its proprietary voice assistant, Bixby, while LG offers Google Assistant and Amazon Alexa.
Each voice assistant has its advantages and disadvantages, so it's essential to research each one to decide which suits your needs.
Bixby is great for controlling other Samsung devices, while Google Assistant is better for searching and finding information quickly.
Amazon Alexa has the most capabilities and allows for customizing connected devices, but it could be more intuitive than the other two.
Price
Naturally, choosing the TV that will best suit your needs and preferences is possible by considering your budget.
And when talking about TV costs, LG has a distinct advantage.
Like the rest of the company's products, Samsung TVs are often more expensive than similar items.
LG TVs are the ideal substitute if you have a limited budget and need help to afford to buy Samsung products.
The features of an LG TV are frequently practically equal to those of a Samsung TV but at a substantially lesser cost.
Samsung Or Lg 4k UHD TV: Which Is Better?
It depends on your preference to make a decision
Which TV is better, Samsung Or LG? Which one should you choose? Ultimately, the decision comes down to personal preference and budget.
Regarding purchasing a 4K UHD TV, two of the most popular brands are Samsung and LG. Both are well-known in the TV industry and offer a variety of features and prices.
Both brands offer quality products equipped with advanced technology, but there are some critical differences between the two that you should consider.
Samsung TVs are more expensive but offer a more comprehensive range of features and higher picture quality. They also have a better selection of streaming services and a more extensive selection of apps.
On the other hand, LG TVs are often more affordable and come with a strong processor and low lag levels, making them great for gaming and other high-performance applications.
Final Verdict
To conclude, there is yet to be a clear winner regarding Samsung or LG TVs. It depends on your individual needs and preferences to decide "Which TV Is Better, Samsung Or LG?"
If you want the best picture quality, Samsung is the way to go. However, LG is a good choice if you're looking for a more affordable option.
Whichever brand you choose, you're sure to enjoy your new TV.
Thank you for reading!