An Ultimate Guide On How To Connect Soundbar To Home Theater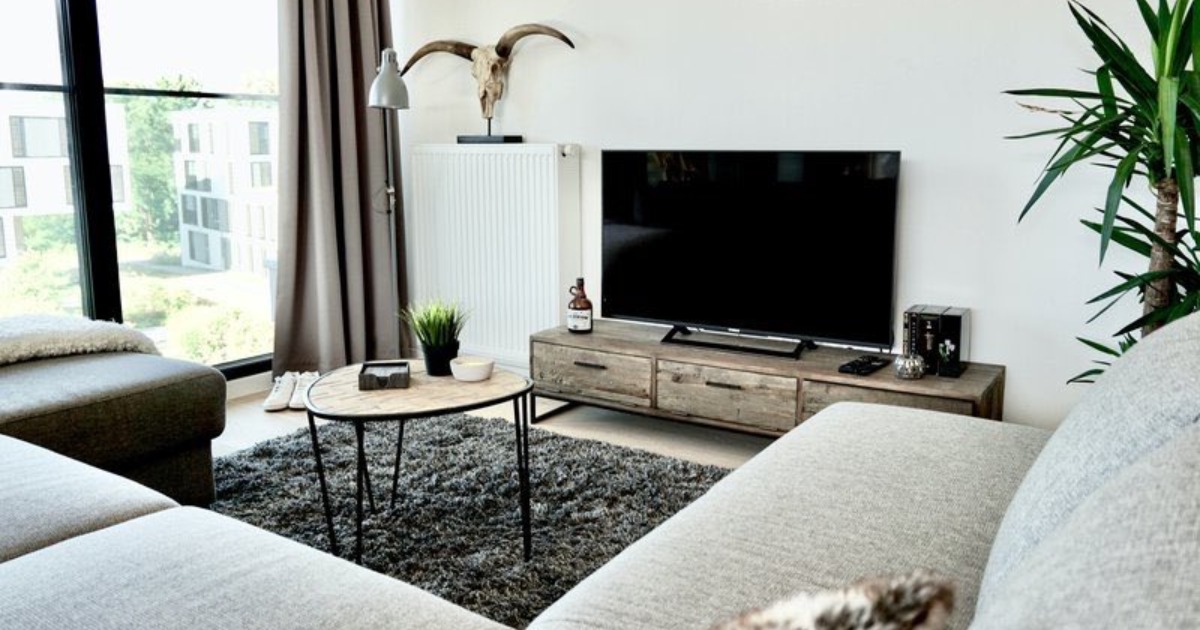 A soundbar seems to be a straightforward way to improve the TV's audio while adding a significant sound system effect. Therefore, many people want to know how to connect soundbar to home theater for many reasons.
First, you must understand the objective before connecting a soundbar to a home theater. Consider the model of your speaker, ensure your devices have the appropriate features and connections. For connecting an active soundbar:
Let's dive into the details with us!
Types Of Soundbar
A Typical Soundbar
A soundbar is a loudspeaker coming in a thin, long "bar" enclosure with numerous speakers. They are ideal to fit beneath a TV or other device conveniently.
These unusual speakers may create an audio system effect by boosting the TV's audio, generating a solid deep bass when linked to it.
These speakers have progressed from rectangular-shaped devices enclosing multi-channel, all-in-one speaker systems to two speakers. The many varieties of long speakers available are the result of these changes over time.
What Is An Active Soundbar?
An Active Soundbar
Active soundbars are genuine competitors to surround audio systems with all of the bells and whistles. This speaker is a complete sound system. In one box, you'll find several speakers, amplifiers, a CPU, and ports.
They are easy to install and use. However, the more complicated devices provide many extra options to allow customers to tune their sound.
Others may want to add a few back speakers to achieve that full-theater realistic surround listening quality. This type of speaker doesn't require an AVR for signal processing, amplification, or connection ports due to its extensive built-in features.
It means you may enjoy all of the advantages of a multi-sound system without the trouble of installing many speakers or dealing with excessive wiring. Besides, you can technically connect an active soundbar to a cinema home.
What Is A Passive Soundbar?
The significant distinction between an active and a passive soundbar is that a passive one has an integrated amplifier, necessitating an external amplifier/receiver to amplify sound and signals.
These speakers, just like the active ones, feature many speakers enclosed in a rectangular channel. They can also have numerous channels, commonly with three: left, middle, and right.
The connecting ports on a passive soundbar connect in cables, which link it to a home cinema. And, because they are ideal for linking to a receiver, setup is typically simple (as we will discover later).
You can use this kind of speaker in conjunction with additional surrounding sound speakers linked to one receiver to generate excellent sound. They are not always the same because you will wind up with two amps, leading to lousy sound quality due to the overlap.
Another distinction between these speakers is that active ones are more common and affordable than passive ones.
How To Connect This Speaker To Home Theater?
There are many purposes to connect a soundbar to a receiver or a home cinema, whether to make use of a receiver's extensive collection of options and controls or use this speaker as the main speaker.
Both a passive and active speaker may technically link to a receiver. Active speakers, on the other hand, are not designed to be utilized in this manner. They usually serve as a piece for your home theater system.
Passive speakers are ideal for working with an amplifier or receiver that already exists. Your purpose will usually determine the sort of speaker you utilize.
Passive Soundbar
A Passive Soundbar
This procedure is straightforward since the passive soundbar's design is ideal for doing so. According to this kind of speaker, numerous channels may be integrated into a single track. Therefore, connecting the speaker from the speaker to the receiver is a simple task.
Link the leads to your speaker and your receiver's center-channel bonding post if the speaker is a single channel.
Connect three pairs of loudspeaker wires from the home cinema to the speaker if it has multiple channels, which is generally three.
You can also combine all of those stations into one, but the amplifier or receiver would need to be capable of handling that much power.
Active Soundbar
First, ensure that you have the necessary connection ports, the proper cables, and your devices are compatible when necessary, based on the model you pick. The many methods for connecting your active sound equipment are listed below.
Use An Optical Cable
You can only use this approach to connect this music equipment to a receiver that has a digital out port.
It is best to keep your receiver turned off when connecting to your devices. This step is to prevent short-circuiting and other potential problems.
Connect one end of the cable to the out port on the receiver.
Plug the other end into the soundbar's optical input port.
Always double-check that it and the receiver's digital encoding requirements are compatible. It will ensure that no odd noises occur.
Link the receiver to a TV or other device.
Turn the power on.
Change the settings on the receiver for the audio to direct towards the speaker.
To allow audio output, change the TV's settings.
Use An HDMI Cable
Use this method if your receiver does not have a digital out port. To begin, make sure that all of your devices are ARC compatible.
Switch off the television, your speaker, and your radio.
Link one end of an HDMI cable to an HDMI ARC port on the receiver.
Connect the other end to the speaker.
Link the receiver's HDMI cable to the television.
Power on your gadgets.
Adjust the settings on the receiver to allow HDMI control.
Switch on the TV's HDMI control.
Remember to adjust the settings on the TV so that audio will transfer to the receiver.
Other Method Using An HDMI Cable
You Can Connect Soundbar To Home Theater Via An HDMI Port
The receiver will manage all of your HDMI connections. The distinction is in how its audio features are disabled. However, not all receivers enable you to disable the audio functionality.
Rather than relying on the receiver to handle audio signals, link the speaker directly to your TV by an optical cable, aux, or RCA wire. The audio will transfer via your speaker, as well as the receiver is responsible as an HDMI converter.
Why Do We Have To Connect Soundbar To Home Theater?
Home Theater
Many people connect a soundbar to a home theater to utilize it as the front three channels with separate speakers. However, we do not suggest it since active speakers are not ideal for this purpose.
Its audio performance will be significantly harmed if the front three channels are combined. We recommend purchasing a speaker with wireless surround speakers rather than attaching it to a cinema home and utilizing surround speakers.
These systems will provide an immersive stereo sound experience and are incredibly simple to install.
Final Thoughts
For today's super-duper televisions, soundbars are an excellent adaptable sound option. Modern TVs have minimal spending on amazing speakers because of their thin designs, so these kinds of speakers have grown popular.
After reading this article, you can better understand how to connect soundbar to home theater. Let's follow our easy suggestions for a fantastic cinema home experience.
Thanks for reading!