How Many Watts Does A Projector Use? The Correct Answer Is Here!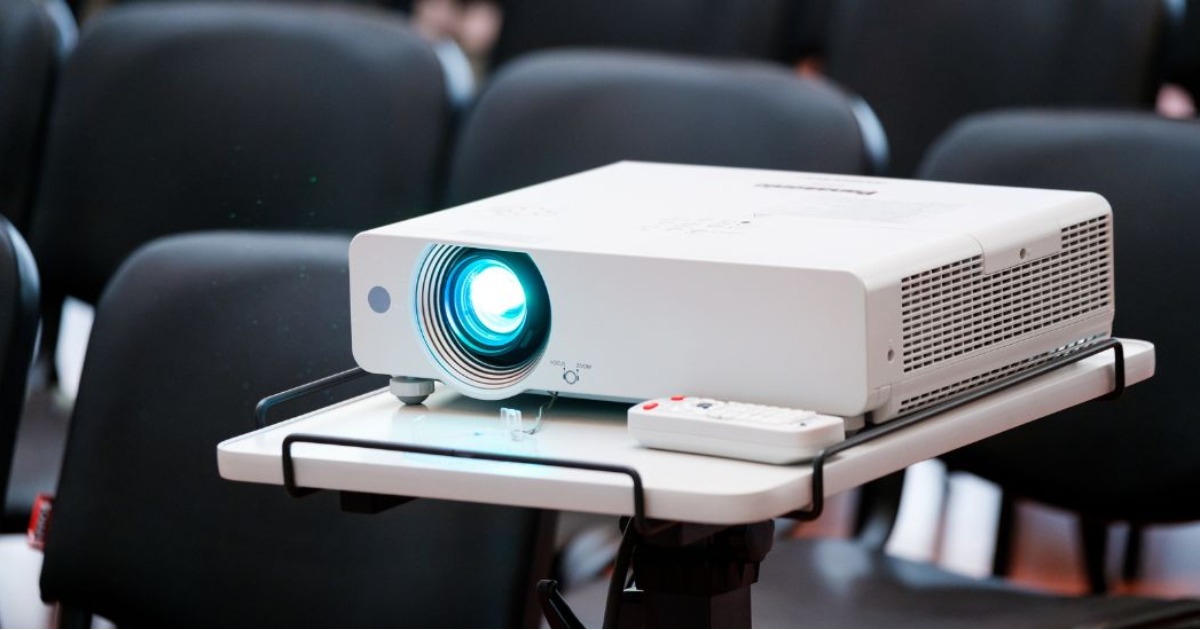 Most devices these days run on electricity, and projectors are no exception. So, power consumption is one of the factors that should be considered when buying a projector. In this post, we will discuss how many watts does a projector use?
How Many Watts Does a Projector Use?
Electricity consumption of projectors typically ranges from 150 watts to 800 watts. But the exact number depends on many factors, such as the number of Lumens that produce sizes and brightness or projector features.
There are different types of projectors, and we will discuss each directly below.
How Many Watts Does a Led Projector Use?
How many watts does a led projector use? LED models consume the least volume of power compared with other light-emitting components. For this reason, you can expect it to lower your electricity bill.
A LED typically uses 30 to 140 Watts, depending on the projector's features. For example, the ViewSonic M2e model consumes 54 watts.
Standard projectors
How Many Watts Does a Laser Projector Use?
These projectors use laser beams as their light source. It is user-friendly in terms of long life and electricity. They're safe to use in any circumstance.
They can consume up to 250 Watts, which is quite effective compared to DLPs but is very competitive with LEDs.
One of the top Laser models is the LG HU70LA, which has brightness adjustment options and consumes 360 Watts in normal circumstances.
How Many Watts Do DLP Projectors Use?
These projectors produce 6 to 7x brightness compared to traditional LED projectors but are also electricity killers. That said, they consume too much energy compared to their competitors.
A DLP projector has a lifespan of 2200 to 3500 hours and can only be used for three to four hours in one go. On average, they consume 170 to 350 watts. One of the good examples is the ViewSonic WXGA projector. It consumes about 260W.
How Many Watts Do Battery-Powered Projectors Use?
Battery-powered models are of the newer type, which can be recharged. Like most smartphones, they feature batteries connected internally with parts providing backup.
They are also smart machines having low potency because they run a battery that typically consumes 20 to 90 Watts of electricity. You can also go outside with these projectors since they can provide up to ninety minutes of backup.
For example, the ViewSonic mini can fulfill your typical requirements and deliver a 1.5V-hour backup. This model works on 8-watt power. It will consume low power when running direct electricity or on a battery.
Here is the table that gives you an idea of how much a projector can consume.
| | |
| --- | --- |
| Projector Type | Power Consumption (Watts) |
| LED | 40-150 |
| LASER | >250 |
| DLP | 140-350 |
| Battery-Powered | 10-80 |
How Can I Figure Out the Power of My Projector?
Contact The Customer Care Team
You can contact the customer support and care number on the tag clipped or box with your projector. They can give you an exact reading.
Buy Watt watt-measuring machine
You can use many machines to measure how much power your projector uses. For example, you can use a watt machine to do the job. All you need to do is connect the electric output of your projector to this machine and check out how much power is consumed.
How to Count Kilowatt-Hour Consumption Manually?
Start by checking the reading on the meter to know how many units are already utilized.
It is time to note how many units have been consumed.
Use The Projector for One Hour
Turn off all of your electronic gadgets and only use your projector for precisely one hour.
After one hour, read your projector's reading and check for how many units are increased. It'll be the number of units utilized multiplied by the rate. That way, you'll get the per-hour running cost of your projector.
FAQs
Does A Projector Use Much Electricity?
Standard projectors use anywhere between 150 and 800 watts per hour, an average of around 300. In comparison, a TV consumes about 80 to 400 watts per hour. So, yes, projectors usually consume a lot of power.
How Many Watts Does A Mini Projector Use?
The smallest projectors can consume from 50 Watts.
The smallest projectors consume about 50 Watts
How Much Do 600 Watts Cost?
At current prices, an hourly 600w machine will cost around $0.072.
The Bottom Line
Knowing how much power your projector consumes can be beneficial. Remember that some projectors can require more power than others.
You can contact customer support if you can't figure out the projector's power.
Also, consider buying watt meters, which will provide helpful information about how much power your projector consumes. Thank you for reading!