Is LG a Good TV? The Answer You Need in 2023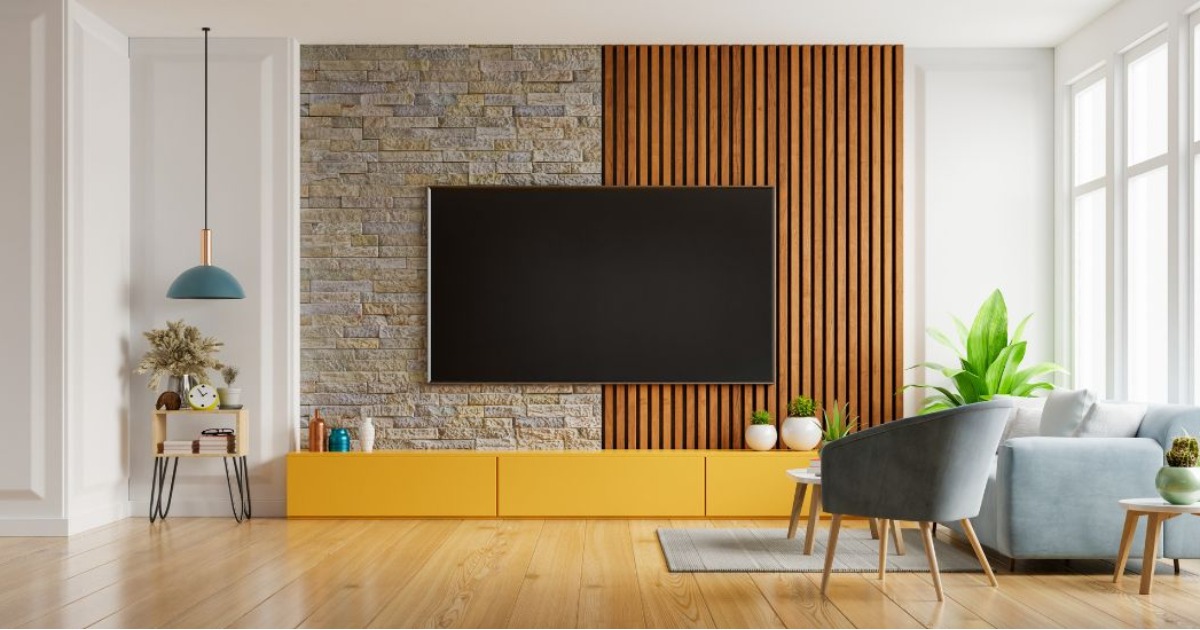 When selecting a television for your home, you want to ensure you are getting the best. With many brands, deciding which is right for you can take time.
One brand that stands out is LG. But is LG a Good TV? In this blog post, we will discuss the features, quality, and performance of LG televisions so you can make an informed decision.
We will break down the features that LG offers and discuss the pros and cons of LG televisions so you can make an educated decision.
Let's dive into the reading for further information!
What is LG TV?
LG TV is a line of televisions manufactured by the South Korean company LG.
LG TVs feature cutting-edge technology, including Ultra HD and OLED displays, HDR, Dolby Atmos, and DTS Virtual:X compatible audio.
In addition, LG TVs come equipped with AI ThinQ technology, allowing users to access intuitive voice control and intelligent functions.
Is LG a Good TV?
LG TV has a high-resolution
Yes, LG is a good TV. LG is one of the world's most well-known and respected television brands, offering many high-quality and innovative products.
Regarding quality and reliability, LG is a top choice among many consumers.
LG TVs offer a variety of features that make them stand out from the competition, such as their high-resolution OLED displays, powerful picture processors, and impressive, intelligent TV capabilities.
LG's commitment to customer service and support makes it an excellent option for investing in a reliable, feature-packed television.
With so much to offer, it's easy to see why LG is an excellent choice for anyone looking for a high-quality and reliable TV.
What Are LG TV Features?
You can access streaming service
LG TVs are famous for their exceptional picture quality, vibrant colors, and impressive features. Their cutting-edge technology provides a viewing experience unlike any other.
Some of the most popular features of LG TVs include:
Their 4K UHD resolution provides an incredibly vivid and detailed picture.
Their OLED technology enhances picture quality by providing outstanding contrast and infinite colors.
HDR10, Dolby Vision, and Dolby Atmos produce a truly cinematic experience.
LG TVs feature built-in voice control capabilities, allowing you to control the TV through voice commands easily.
Their Smart TV platform allows you to access popular streaming services like Netflix or Hulu directly from your TV.
So whether you're watching a movie, streaming your favorite show, or playing a video game, you can count on LG TVs to provide the highest quality visuals and sound.
Is LG a Good Brand in TV?
LG is a well-established electronics manufacturer with a solid reputation in the TV industry. They create various televisions that offer excellent picture quality and long-lasting durability.
Their TVs come in various sizes, from small HD models to larger 4K UHD TVs, so you can find a suitable TV for any budget. LG TVs have features, including smart-home compatibility, voice control, streaming services, and more.
In addition, their TVs come with one of the most extended warranties in the industry, so you can be sure you're getting a reliable product.
In conclusion, LG is a good brand in the TV industry that offers good value for money with its good function.
Pros and Cons of LG TVs
LG TVs have become famous for consumers due to their excellent picture quality, features, and affordability. However, like any other product, LG TVs have pros and cons that you should consider before purchasing.
Pros
LG TVs offer various benefits, making them an ideal choice for your home entertainment setup.
Whether looking for an affordable entry-level model or an ultra high-end experience, LG's lineup of TVs can provide you with the features and performance you need.
With advanced picture and sound technologies, LG TVs can deliver stunning visuals and immersive audio with the latest HDR and Dolby Atmos technologies.
LG TVs feature some of the most comprehensive intelligent TV platforms available, such as webOS, giving you access to an extensive selection of streaming services and content.
Regarding connectivity, LG TVs offer many options, including HDMI, USB, and wireless.
Cons
The cost may be expensive
LG TVs are well-known for their quality and reliability, but they also have some drawbacks we should consider before purchasing.
Here are some disadvantages of LG TVs:
LG TV is quite expensive. While they are considered relatively high-end, they are usually more expensive than comparable TVs from other manufacturers.
LG TVs are only sometimes the most user-friendly. While they offer numerous features, the user interface and menus can be challenging to navigate, making it difficult for some users to take full advantage of their capabilities.
LG TVs are prone to hardware and software problems, with some models having a history of technical issues and malfunctions.
Some LG TV models need more compatibility with specific devices, such as game consoles, which can be a significant drawback for users who want more versatility from their TVs.
FAQs
What are the most regular LG TV problems?
LG televisions are highly popular and reliable but are not immune to technical issues. Common LG TV problems include picture and sound quality, power supply, firmware, and software issues.
In particular, some of the most frequent LG TV problems include poor picture quality, distorted sound, intermittent power issues, outdated firmware, and corrupted software.
Is LG UHD TV good for gaming?
Yes, LG UHD TV is an excellent choice for gaming enthusiasts. This TV is well-equipped with 4K Ultra HD resolution, Active HDR technology, HDR 10 and HLG, and built-in gaming mode.
Does LG TV have 4K?
Yes, LG TV does have 4k resolution. The Ultra HD 4K resolution offered by LG TVs produces a stunningly clear picture, with four times the standard Full HD 1080p. This means LG TVs provide incredibly sharp images with highly accurate colors and details.
Conclusion
Is LG a Good TV? LG is a good television brand that offers many experiences. This TV model has many models and features with the latest Smart TV technology.
Their features, such as 4K resolution, HDR, and OLED, make them an excellent choice for those looking for the best picture quality.
Their televisions are also very reliable, which makes them an excellent investment for those looking for a long-term solution.
With their impressive features, LG is an excellent option for anyone looking for a good television. Thank you for reading!