Top 10 Home Theater Mistakes and How to Avoid Them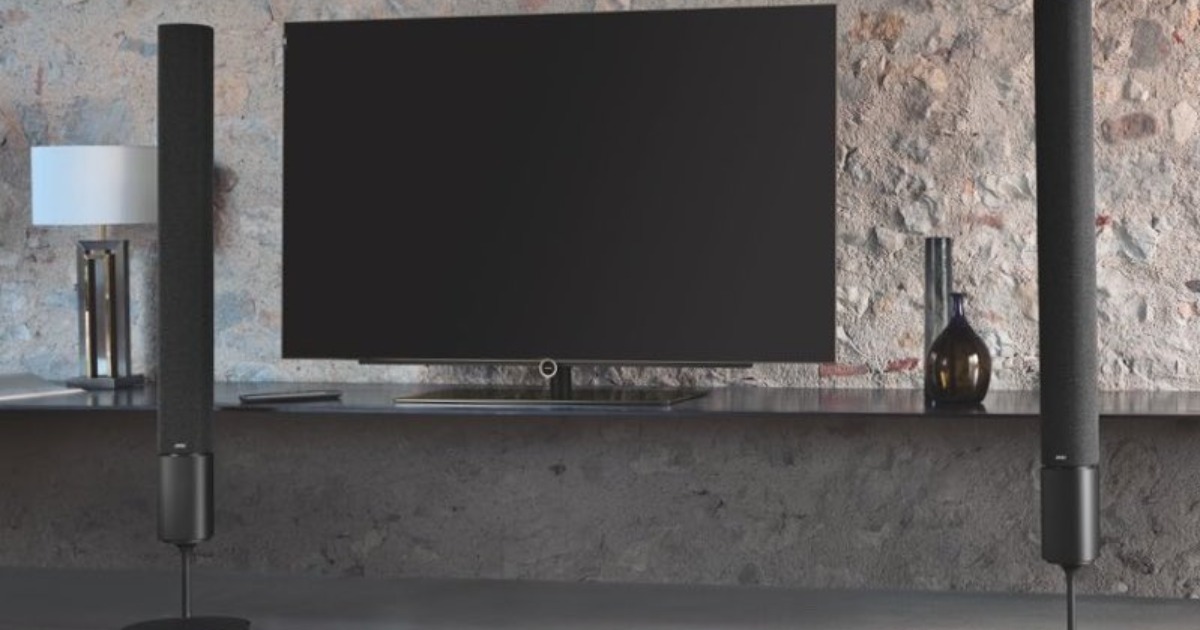 Whether you're just getting started with setting up your home theater or have done it many times a year, something wrong still happens. To help relieve this stress, we'll show you how to avoid ten home theater mistakes.
The topic of building a home theater is quite complex because there are a lot of nuances to consider here. Let's start in order!
#1. Buying The Wrong Speakers
Choose The Right Type of Speakers.
The first mistake that many people make is choosing the type of speaker and speaker size that is not suitable for the room area. As a result, you will hear sounds too loud or too low when sitting in the chair.
It will help if you set up different types of speakers for different types of rooms. So, choosing which speakers to buy is usually a very difficult decision.
We suggest a few things to consider when buying speakers for your theater as below:
What type of speakers do you want to use in your system?
Are you planning to use a bookshelf, floor-standing, in-wall, or wall-mounted devices?
Would you like to include a subwoofer as well?
How many audio channels and power are available to your AV receiver?
What's your speaker budget?
The area of the room matters a lot. The larger the room you have, the larger speakers you can use.
If you have a small theater room, then very large speakers that take up a lot of space are not ideal. We show you how to choose some popular speakers to avoid home theater mistakes.
Shelf speakers: They are typically front left, front right, left, and right surround speakers.
Floor standing and vertical speakers: They are tall speakers built at the optimum listening height and placed directly on the ground. Floor standing and vertical speakers are commonly used as front left and front right speakers.
Recessed/Ceiling Speakers: These speakers use the space inside the wall or ceiling as a speaker enclosure. It greatly improves the quality of the sound produced by the speakers. They take up almost no space in the room!
We highly recommend sticking to one product line to ensure that all speakers work and sound great together.
You can also consider buying a theater in a box. It is a pre-packaged surround speaker that includes all the speakers for the entire system.
#2. Set Standard-Speaker Levels For All Room
Every Room Has Its Own Unique Audio Needs
Many people think the standard sound settings will bring the perfect sound to any room. That is a big mistake.
Your room has its own unique audio needs. So, it's best to optimize the acoustics for your room.
Make sure that you don't rely on automatic or standard settings. There are test/installation DVDs that you can purchase to optimize audio. And many receivers have programs that can optimize the equipment in your room.
Most home theater receivers have a setup program that helps you balance your sound levels. These systems determine the size and distance from the main listening position to the speaker. Then they use this information to help adjust the sound.
#3. Speaker Arrangement In The Wrong Position
Speaker Arrangement In Home Theater
So, we will touch on the main mistakes when placing speakers and possible methods for their correction.
1. There is no way to use a sound-transparent screen.
In this instance, you can place the center channel speaker above the screen. Another option is to activate the center virtual channel feature, which some projectors have. It can be even better than placing it on top of the canvas.
2. Place side channels too close to the viewer.
In this case, it will become impossible to ensure the balance of sound from the side channels for all spectators, except for the central one.
The only way to solve this problem is to raise the side channels higher, thus averaging the distance to the audience.
3. The seats sit close to the wall.
It is generally better to avoid such an arrangement of seats right away, and it is fundamentally wrong. But if there is no other way out, the only way to improve something is to apply a dipole-type speaker on the rear wall above the audience.
#4. Forget The Subwoofers And Amplifiers
Subwoofers Will Improve Your Audio Experience
1. Do not use a subwoofer.
It is a mistake that affects your experience when sitting in the home theater. In total, you need up to four subwoofers for a home cinema.
It is better to install them in four corners of the room. And the choice should go according to the speaker's dimensions, weight, and the power of the built-in amplifier.
2. Do not use amplifiers.
For theater applications, a high-power "current" class AB amplification is always preferable. However, for large projects, it is better to take pulse amplifiers.
They have significantly less heat dissipation in idle mode - about 5-8%. That means less than a kilowatt in a DC circuit with a 5-10 kW total power consumption. In turn, the analog gain in idle mode will consume about 3 kW.
In addition, good analog amplifiers with a power of more than 300 W per channel are very expensive. And there are very few of those capable of delivering 500 - 1000 W on the market.
In general, there is nothing to choose from. At the same time, the sound quality of modern switching amplifiers is in no way inferior to the best examples of analog amplification.
#5. Buying TV With The Wrong Size
It Will Help If You Buy A Tv With The Right Size.
Decide on the size of your TV based on the combination of what works best for you and is most comfortable for your eyes compared to your available space. But what interests us, first of all, is the screen size.
To achieve the maximum "effect of presence" in a motion picture, you must choose a TV with the largest diagonal appropriate for your room.
The formula is simple: the optimal diagonal is the distance from your eyes to the display divided by three.
For example, if you place the sofa away three meters from the TV, it would be logical to choose a device with a diagonal of 100 centimeters. That means the screen measures 40 inches.
On the Internet, many other calculation algorithms can also consider screen resolution. There is only one thing to say here: if the budget allows, you should not save too much on the diagonal of the screen.
Of course, you should place the screen approximately at the level of the head. The horizontal angle of view should be within ± 30 degrees, and the vertical angle should be ± 15 degrees.
It remains only to do everything possible to ensure that an excellent juicy picture appears without distortion. And so that frame transitions are smooth, even in dynamic scenes.
Last but important, when choosing TV size, you must consider the influence of viewing distance and size of TV on visual fatigue. The decisions you make will determine the health of your eyes for years to come.
#6. Trying To Save Money On An AV Receiver
AV Receiver
The cost of the receiver should be about the same as the cost of the rest of the kit. Only such a receiver will fully cope with the control of all the acoustics connected to it.
At a minimum, an AV receiver should cost no less than a pair of front speakers. The more upscale we take the acoustics, the higher the sound potential it has.
To fully reveal all this potential, correct and high-quality amplification is necessary. High-end AV receivers have better amplifier circuits and a more powerful power supply.
First, you can calculate the power in watts of the AV receiver by using only a pair of 6-ohm front speakers. But, often, we connect an 8-ohm system.
Therefore, with all loaded channels, the true power of the AV receiver can be safely divided in half from that declared by the manufacturer.
Second, if the AV receiver is incorrectly selected for acoustics, the bass component of the sound is very much lost.
Thus, if you want to use your theater for watching music films, you should approach the choice of an AV receiver as responsibly as possible. It is the center and heart of your entire speaker system.
#7. Letting Too Much Sunlight Into The Room
Artificial Light Are Better For Home Theater Than Natural Light
If you can't keep the sunlight out of the room, try buying a TV that comes with an anti-glare screen. This feature will help minimize reflections from sunlight.
A curved TV is also a great solution for protection against reflections and glare. Manufacturers claim that light reflection to the side at an angle provides a similar effect.
It would help if you used curtains to cover the windows, ensuring no light gets into your theater. Then set up artificial light instead of natural light.
Set up theater lighting is probably overlooked by many entering a space. Most people might be thinking: "Shouldn't it be completely dark in a theater room?"
The answer is no! A little strategically placed lighting will be critical.
Many different types of lighting will enhance your viewing experience. Make sure any lighting you choose to use is adjustable.
Adjustable lighting is vital for theater applications because you don't want the light to be too bright. The bright light will blur the projector image and distract you from movies, TV shows, etc.
Here's a simple explanation for each type of home theater lighting:
Overhead lighting: It should be the main light source for your theater. Ideally, you should be able to dim the overhead light!
Wall sconces: A sconce is a light fixture that attaches to a wall and uses the wall only as support. The light is usually directed up or down but not outward.
LED strips: LED strips are long LED lights that tend to change color, and some are dimmable. They are not necessary at all, but they are great for accent lighting.
Fiber optic lighting: Fiber optic lighting is the star effect you see in some high-end theater rooms.
Seat side lamps: Side lamps are great if you have end tables on each side of your theater chairs. You can use them if you need a little light for a moment to find the remote control, go to the bathroom, etc.
#8. Choose An Unqualified Room For Home Theater
It Would Be Best To Use A Separate Room Or Living Room/Study For Home Theater.
The room is the most important part of a home theater. It would be best to use a separate room or living room/study. If this is not possible, allocate an area in the room from 12 m2 of rectangular shape for organizing a recreation center.
You should install surge arresters to protect your equipment from power outages and lightning strikes.
The power conditioner also acts as a surge protector and is superior to a simple surge protector. It would help if you ensured that the space you store all your equipment is optimal for all the heat generated by each component.
The storage area should be well ventilated, and you can add a fan. Make sure none of your ingredients are baked in the heat, or you could create serious problems.
#9. Do Not Take Care Of Equipment Periodically
Dust and dirt can easily accumulate and damage your attachment. So, it would help if you made sure to keep your device clean.
Also, if you have problems with your device at any time, have it checked by a professional before it becomes a major problem. Please take advantage of your warranty before it expires.
#10. Cable And Wire Are A Mess
Cable And Wire Are A Mess
Your home theater needs to be properly planned and organized, or you risk a complete mess. There are so many cables, connections, and wires that can easily get out of hand.
Leaving your cables in a mess will cause you to make mistakes when reconnecting the device. You won't know which wire connects to which device.
Searching for each cord can save you a lot of time and can also damage your device. Follow the four tips below to get your cables in order for electrical safety.
Tie your cables to ensure aesthetics and to avoid tangles
Label your cables to distinguish them and make it easier to find their source
Invest in a power strip, surge protector, or power regulator instead of using multiple small or medium power strips
Make use of wireless devices
Bottom Line
We hope that the article about home theater mistakes will help you build the top and professional entertainment at your house. Follow our instructions to optimize your experience and enjoy it for years to come.
It is our pleasure to get your comments. Your sharing will help others make the right decisions.
Thank you for reading!
Related: